Meet the team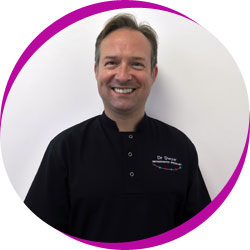 Joe Dwyer, Specialist Orthodontist
BChD. MFGDP(UK) RCS Eng. MFDS RCS Edin. MOrth RCS Edin.
GDC Reg. 73232
I qualified in 1997 and after a number of years working in general dental practice and in hospital both in maxillo-facial surgery and restorative dentistry, I was bitten by the orthodontic "bug". I then undertook a three-year, full time post-graduate programme, culminating in a Masters Degree in Clinical Orthodontics and the Membership in Orthodontics qualification with the Royal College of Surgeons in 2006.
I am fully registered with the General Dental Council as a Specialist in Orthodontics. Being interested in all aspects of orthodontics, I undertake many hours of postgraduate education each year to keep up to date with all the latest techniques. I am particularly interested in tooth straightening techniques that are virtually invisible and on a personal level, find it extremely rewarding to see the satisfaction and increased confidence people gain from having a great smile. In my spare time I try my best to keep fit, ably helped chasing around after my young family members!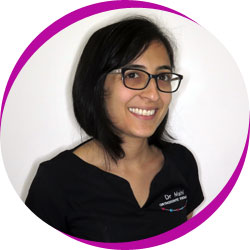 Anika Maini, Specialist Orthodontist
GDC 83291
I completed my Dental degree in 2004 and following on from this undertook Specialist Training in Orthodontics at the University of Liverpool. In 2011 I gained the Membership in Orthodontics to become registered as a Specialist as well as completing a Doctor of Dental Sciences (Orthodontics). I am interested in all aspects of treatment including the treatment of adults who may not have had the opportunity to benefit from Orthodontics previously.
Outside of work I enjoy spending time with good friends and am kept very busy and fit with my active toddler!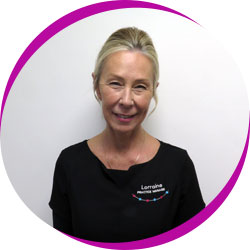 Lorraine Whitehead, Practice Manager
I have been a dental nurse for 37 years and have worked in all aspects of dentistry. I joined the practice in 2014 and became Decontamination and Cross Infection lead.
The best part of the job is seeing people change, not only in their smile, but also in the way they feel about themselves as a result of the care we provide.
I have recently taken up campanology as a hobby at my local church. For those of you who have never heard of this, it is the art and practice of bell ringing! So when I am not busy helping to make beautiful smiles at Rainford Orthodontics, you may find me dangling around in the steeple!!
Faye Whitehead, Administrator
I joined Rainford Orthodontics in August 2018 after working in retail and customer services for the last four years. I love being the first point of contact for our practice and being able to support patients through their orthodontic journey and finally seeing their beautiful smiles at the end of their treatment.
In my spare time I love keeping fit and going for long country walks.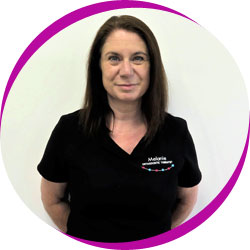 Melanie Watson, Orthodontic Therapist
I have worked in the orthodontic field for over ten years and am registered with the General Dental council as an Orthodontic Therapist.
The best part of the job is seeing the smiles on people's faces when the braces come off. I never tire of seeing happy patients.
Outside of work my time is dedicated to looking after my daughter and a particularly demanding family dog.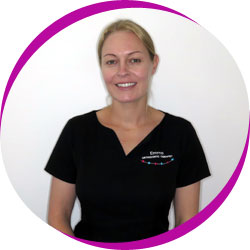 Emma Townsend, Orthodontic Therapist
I joined Rainford Orthodontics in October 2017. I gained my Certificate in Dental Nursing in 2006 and went on to gain a Certificate in Dental Radiography in 2014.
Since qualifying as a dental nurse, I have worked across the UK including Suffolk, Cumbria and as far as Shetland, in addition to carrying out volunteer work in Peru! As well as working in practice, I have worked closely with specialists in Preston Royal Hospital and this has led to my interest in Orthodontics and completion of the Certificate in Orthodontic Nursing.
I have also completed courses in impression taking and clinical photography and whilst assisting in the surgery also takes clinical records for our patients.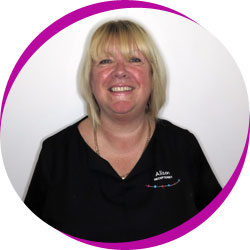 Alison Bouvier, Orthodontic Nurse
I started with the practice in 2000. I am a G.D.C. registered dental nurse with a qualification in radiography. I am lead in Child Protection and Safeguarding.
I enjoy seeing our patients grow in confidence as a result of the care we provide.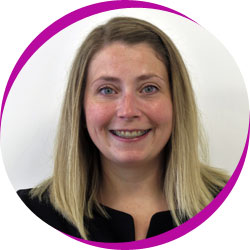 Sarah Hatton, Orthodontic Nurse
I have worked as a dental nurse for more than ten years and have recently joined the practice. I can't imagine myself working anywhere else now as i feel like part of the rainford ortho family.
I absolutely love my job as an orthodontic nurse, my favourite part is seeing the transformations in appearance and the happiness and confidence that is created by the treatment that has been carried out and their new beautiful smiles. I am a Disney loving,mum of 2 young children and 4 chihuahuas.I like spending most of my time in the kitchen baking cakes and trying out new recipes.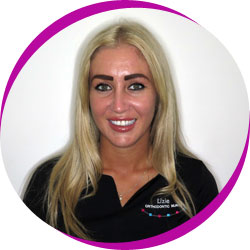 Elizabeth Winstanley, Orthodontic Nurse
I began training as a Dental Nurse in 2013, gaining my professional qualification in 2015 and I joined the practice in March 2018.
I thoroughly enjoy working in orthodontics, especially seeing the beautiful smiles which result from all the hard work of the staff and patients.