Your first visit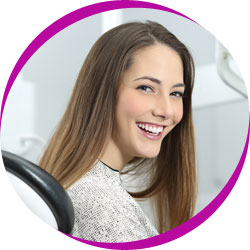 At your first visit, we will ask you to complete a brief medical questionnaire.
We will then listen to you very carefully so you can tell us your concerns and discover what you would like to achieve for your new smile.
Following this, the orthodontist will examine your facial profile, mouth and teeth. This involves taking a series of simple measurements and is completely painless.
Any necessary records (such as x-rays) are often taken at this visit so that we can then discuss with you the various options available to correct your smile.
We do not expect you to make any decisions at your first visit. It is much more important that you feel you have been given the information you need and the time necessary for you to make an informed choice about which option works best for you.
View information about how to find us and car parking available
Promises
We promise to:
Welcome you into a professional and caring environment
Listen carefully to your questions, needs and concerns
Provide a choice of solutions that are suitable, affordable and clearly explained
Undertake to do our highest standard of work for you at all times
Provide a written quotation of all costs in advance of any treatment
Make every effort to keep to your appointment time because we know everyone hates to be kept waiting
As a valued patient we appreciate your commitment to:
Attend your appointments on time
Provide adequate notice if you need to cancel or change an appointment
Treat our staff and other patients respectfully
Pay for your treatments on time and as requested
Look after your brace and teeth as we advise
Provide us with feedback and raise any concerns you have. That way we can resolve them and continually improve our service
Help us to grow our practice by sharing your experience with your family and friends