Private treatment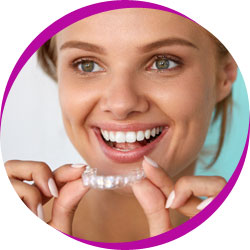 You are never too old for simple and affordable orthodontic procedures to have a positive effect on your life. We treat both adults and children on a private basis.
Come and meet us
Our dedicated team is on hand to advise the best options available to you and carry out your treatment in a warm, friendly and relaxed environment.
As a private patient you do not need to wait for your dentist to refer you. We will keep both you and your dentist fully informed about your treatment.
Simply contact us direct at the practice by telephone or e-mail and we can arrange an appointment for an initial assessment at your convenience.
Treatments available
Here at Rainford Orthodontics we have a range of the most up-to-date techniques available for you to choose. Less visible braces are particularly popular with our adult patients and older teenagers.
Benefits of private care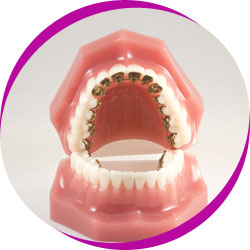 There is no age limit to having an attractive smile. Adults can be treated as well as children
A wider choice of treatments are available, including braces that are virtually invisible
All problems can be treated, including those not covered by the NHS
No waiting lists
Affordable payment plans to spread the cost of your treatment; with 0% credit available, no deposit required and the option to spread your payments over as much as 5 years *
* Subject to status, terms and conditions apply
For more information please contact us today and take a step closer to the smile you've always wanted.
Treatment costs
For information about treatment costs and payment plans to suit you, please refer to our fee guide.