Testimonials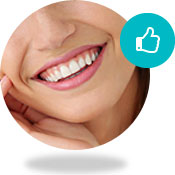 "A huge thankyou to Anika and all the staff at Rainford Orthodontics for the amazing treatment and service given to my daughter Katie over the last 2 years. Katie's braces were removed yesterday and the results are fantastic - she now has a Hollywood smile and her confidence has changed dramatically."
Colette Noonan, St Helens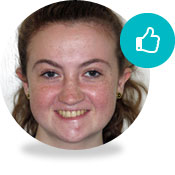 "I'm writing this card to show you how thankful I am for my new teeth. (At this time I'm writing this card I'm smiling). Having straight teeth gives me the confidence I need to go onto college and I cannot thank you enough for my straight teeth. Many thanks to the team who helped you help me."
Lydia Boyd, St Helens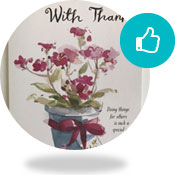 "Thank you for the 1 year and 6 months for fixing my teeth. I couldn't be more happier with the result". You've been so helpful and kind, I really appreciate it."
Sam Harris, St Helens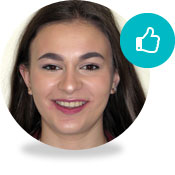 "Thank you all very much for looking after me so well. I am pleased with the results and would recommend your practice to my friends and family."
Pia Eales, Rainhill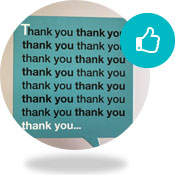 "We were very pleased with the treatment we received. The final result was fantastic. All of the staff were very helpful."
Alex Wood, St Helens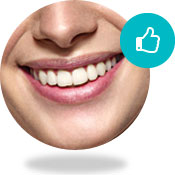 "I have been a patient at Rainford for a long while, and the staff have provided a friendly atmosphere and excellent service since the very beginning. I would highly recommend."
Aimee Maddison, St Helens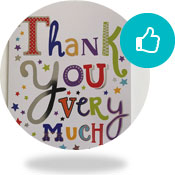 "Thank you all very much for my lovely teeth after wearing my brace, really appreciated."
Thomas Keenan, Huyton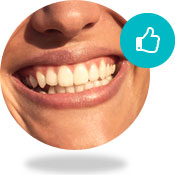 "It's nice to come here - the staff are very nice and friendly."
Kaitlyn Halsall, St Helens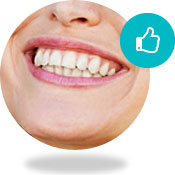 "At the age of 33 I decided to take the plunge and get my teeth straightened. I was nervous at first having never had a brace. Dr Dwyer soon put me at ease. I have now finished my Invisalign treatment and am amazed at the result. Thank you so much for making me love my teeth!"
Amanda Morris, St Helens